The Fiber to the Home (FTTH) Build
Working with municipalities, Union launches approved fiber-optic broadband projects in small to medium-sized zones. Building permits, right-of-way permissions, and a detailed construction blueprint are drawn up long before we ever break ground. After all, we're bringing in a new utility - from the (under)ground up. As part of the agreement to carry out a project, Union is required to operate within a specific seasonal time frame, which can be short in Wyoming because of winter build restrictions.
For local residents and customers in a zone that is under construction, we do our best to minimize interruptions. And our crews make every effort to leave the areas of the build in the same shape they were in before we got there.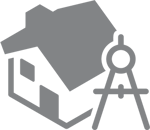 Easements
An easement is a permanent right giving a person or party permission to use a portion of land or property belonging to another for a specific purpose. You likely already have easements on your property for other utilities.
Easements can include the area between the sidewalk and the street or a 6-foot wide strip on a homeowner's property.
Union can only build in approved easements, and our crews are extremely careful to only operate in authorized areas.
If you have a question about construction on or near your property, please contact us at custserv@unionwireless.com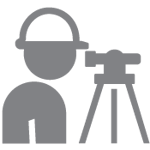 Locates
(What are all those Union flags in the ground?)
When a company or utility undertakes a project where digging is involved, Wyoming law (and common sense) requires the marking of existing underground gas, water, and electrical lines. In this case, Union asks for 'locates,' and the major utilities are responsible for locating and marking those lines.
Should a locate be incorrect and a utility line (gas, water, sewer, etc.) is cut or ruptured during construction, Union has emergency response plans in place for each type of utility.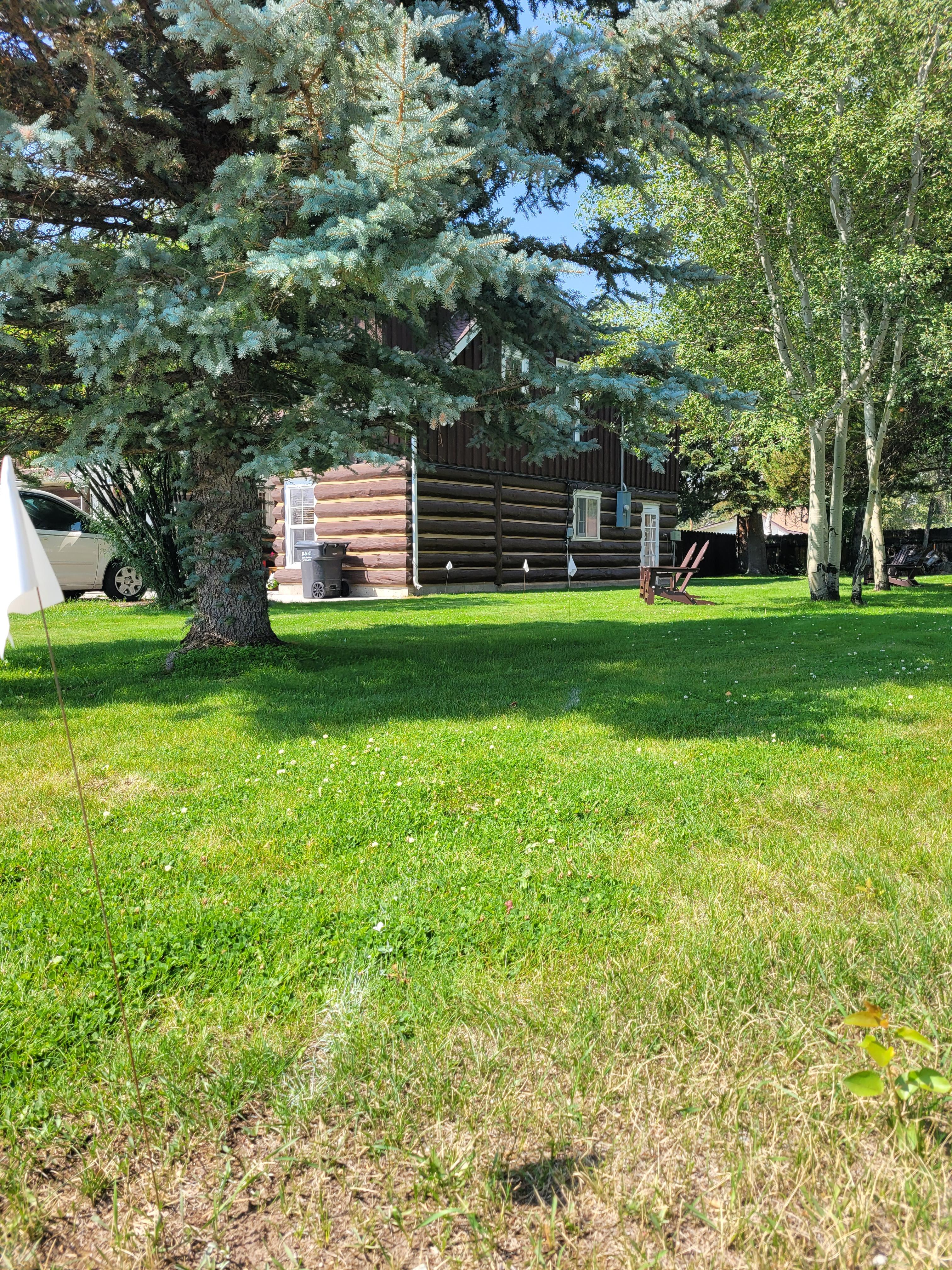 Locate flags mark the path, from the street to the residence, along which the fiber cable will be buried.
Union is required to follow Wyoming State Statute 37-12-301-306, the Wyoming Underground Facilities Notification Act.
Under this law, a company or individual planning to do excavation work must request that the owner of transmission facilities identity and mark their lines. Examples are a town or municipality and telephone, gas, or water companies. It is the responsibility of the owners of those utility lines to accurately mark them in a timely manner. If they fail to do so, it is their responsibility to restore any damage that may occur by our construction teams.
You can find additional information about this policy at https://call811.com.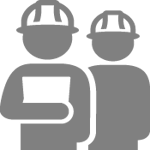 Our People
Once a project is approved, Union uses our own, Wyoming-based employees to build the network. We spend a lot of time in an area. While we're there, we do our best to support local businesses by staying in locally-owned hotels and visiting eateries in the zones in which we are constructing.
Some of our guys are shy, but if you have questions about the build, or just want to say hi, go ahead and talk to them! (They're big burly guys, but they don't bite.)
Put some clear and concise content in here. Keep your reader in mind. What are they trying to do? What are they hoping to learn? Why are they reading this? Help them out and use the tone and voice of your organization.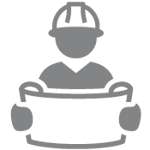 The Work
Union has chosen specific equipment partners and installation methods to construct in different environments and meet municipality requirements.
Depending on what's called for in a zone, our crews use different types of trenching and boring equipment to place fiber in the ground. As they pass through an area, they're careful to clean up as they go. In many cases, you won't even know they were there.
The various equipment and techniques used to lay fiber are pretty cool. For more about that, click here.
Directional Boring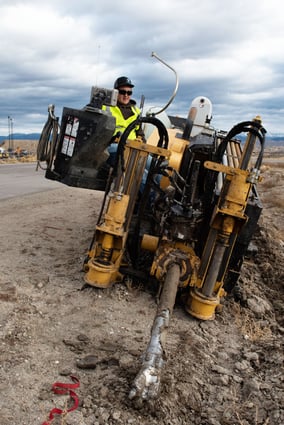 Microtrenching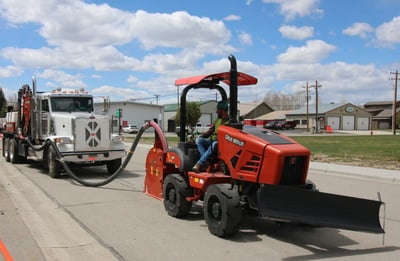 Pedestal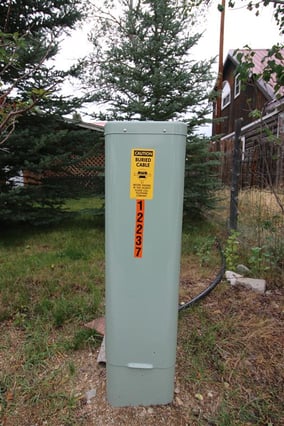 Fiber Vault
Turning Up Your Service
Once construction of your neighborhood "zone" is finished, and the system has been tested, we are ready to begin processing orders and scheduling installations. This year, Union is experimenting with allowing customers to order service before construction in a zone is complete. This will ultimately speed up our ability to turn up your service for you.
Click the Learn More button to see what the sign-up process looks like, and what to expect when we install service at your home.
.
You've signed up for service and have selected an installation date. You're almost there!
The section of fiber running from the street to your residence is known as the drop. We have a team of technicians who specialize in this portion of the install. Here's what the installation will look like:
Before installation, utility locates are required along the path you choose for us to run the fiber to your home. One of our technicians can help decide the best path. It's important that you mark all sprinkler lines as well. (Union is not responsible for broken sprinkler lines but we will take steps to repair them.)
When a path has been chosen, we use a small vibratory plow to run a thin microduct fiber conduit from the street to your residence.
Your installer will place a small box called a Network Interface Device (NID) on the outside of your home, to connect the fiber from the street to the fiber going into your home.
(We will do our best to bring fiber into your home where you choose, but please let your installer help with this decision; we do this for a living and your installer will know the best location to minimize potential damage outside of your home and maximize your Wi-Fi router's coverage inside your home.)
The final step is for a very polite, professional, and clean technician (wearing boot covers!) to enter your home and make the final connections. He'll place a small fiber wall jack on the wall and connect the incoming fiber to your new router. Your new service will be tested by the technician to make sure it works properly, and that you are getting the speed tier you've purchased.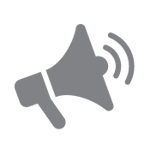 Our Customers
We like to let our customers do the talking when it comes to just how good our fiber internet service performs.
Obo's Market & Deli


"We rely on a strong internet connection to run our business, and we've been pleased with our service from Union. I would tell people to get Union Broadband today."
Mary Jo Folks
Office Manager
Bing Law PC


"Our internet service is noticeably better with Union. It's faster. It's more reliable. Union's fiber-optic service will help other businesses in Pinedale by providing service that is superior to anything we've ever had."
Travis Bing
Attorney at Law